Seward Peninsula Wildlife
Climate and Ecology of Nome and Seward Peninsula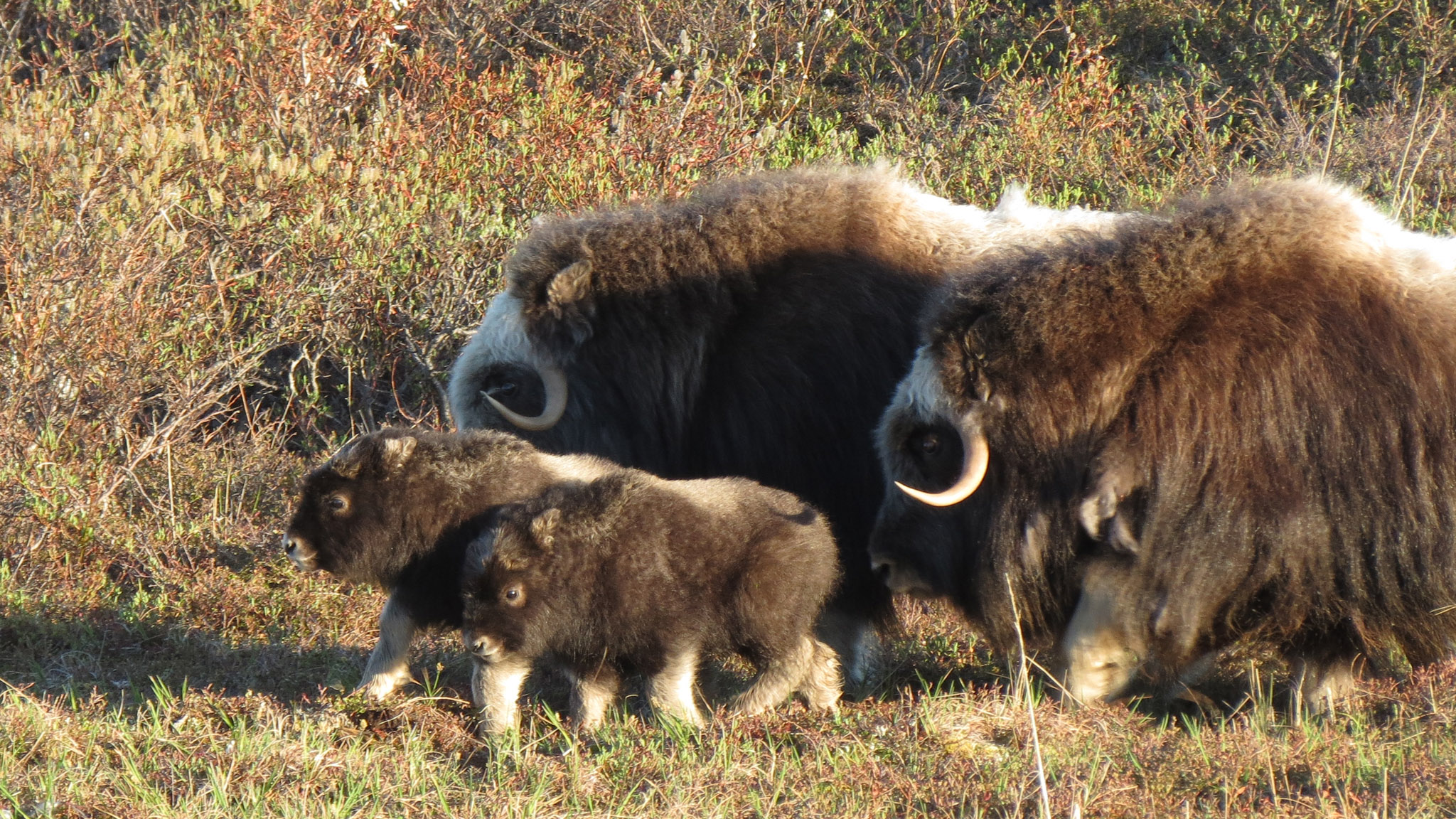 Seward Peninsula Wildlife (plants and animals) have adapted to a somewhat extreme climate. Even though it may seem to be a hostile environment in the Alaskan Northwest, the wildlife is thriving here. And nature will sustain herself as long as the natural resources are not over-harvested.
Nome, Seward's largest City is located on the southwest coast of Seward Peninsula of the Bering Sea. The climate is considered subarctic. Although, the winters are less severe than the interior regions of the Seward Peninsula. January's average temperatures are -10 to 5° F and July's average temperature is 40 to 65° F. Although the winters are long and dark, Remember the summer days can be as long as 22 hours long with the northern sun!
Biomes of the Seward Peninsula
Most of the area between Nome and the communiy of Council is known as arctic tundra. It is treeless with low vegetation on a couple inches of soil just above the permafrost. Trees are unable to grow on the shallow unfrozen soil. As one travels eastward on the Nome-Council Highway, a few short Black Spruce trees start to crop up. A little more south-east and you will arrive at the biome of the Boreal Forest. The Boreal Forest is made up of conifer trees that can withstand 6-8 months of winter at high latitudes. There are only a few types of trees in the Boreal forest but many animals make homes in the shelter of the branches.
Every eco-tour is customized so it is difficult to put a blanket price for a tour package. Please contact us or call Tom at (907) 304-2003 for a rate quote.